I often see book tags when I am scrolling through my feed and I am always so interested in them, so I decided it's about time I did one myself. I have seen quite a few blogs do these book tags, including Riddhi B, where I saw this 'My Life in Books' from (so thank you!), and I figured this would be a good one to begin with. So let's get started.
Find a book for all your initials:
C- Court of Shadows by CN Crawford
H- Hands Down by Mariana Zapata
E- Everything Under the Sun by Jessica Redmerski
L- Lux Series by Jennifer L. Armentrout
S- Smitten by Lauren Rowe
E- Eternal Witch (The Coven: Elemental Magic #5) by Chandelle LaVaun
Y- I literally couldn't find any books I have read that start with a 'Y' so already a fail lol
Count your age along the bookshelf, what book is it?
Champion (Legend #3) by Marie Lu
I really liked this series! This was actually one of the few book series I have gotten my sister to read on my recommendation lol.
Pick a book set where you live?
Of Mice and Men by John Steinbeck
I wish I could have been more specific than my state of California, but when you live in a smaller suburban city, there are definitely no books set there.
Pick a book that represents a destination you'd love to travel to?
A Goan Holiday by Anitha Perinchery
I have been trying to go to India for a few years now and I just haven't found the right time to go. I really want to study yoga there to get the most authentic learning experience, then backpack around afterwards. I will get there eventually!
Pick a book that has your favorite color in it?
Heir (Royal Trials #3) by James Tate
If you can't tell, my favorite color is yellow! It's just so bright and fun, and reminds me of summer, which is my favorite season.
Which book do you have the fondest memories of?
Oblivion by Jennifer L. Armentrout
I loved the Lux Series and these books are actually part of my Book Recommendations: Fantasy post. When Armentrout came out with the first 3 books told from Daemon's perspective, I may have skipped classes for the entire day so I could read them… No regrets.
Which book did you have the most difficulty reading?
John Green
Literally, just anything by John Green. His books had so much hype and I was so excited, but I had to force myself to finish the ones I bought because they were awful. I don't understand why everyone liked them so much.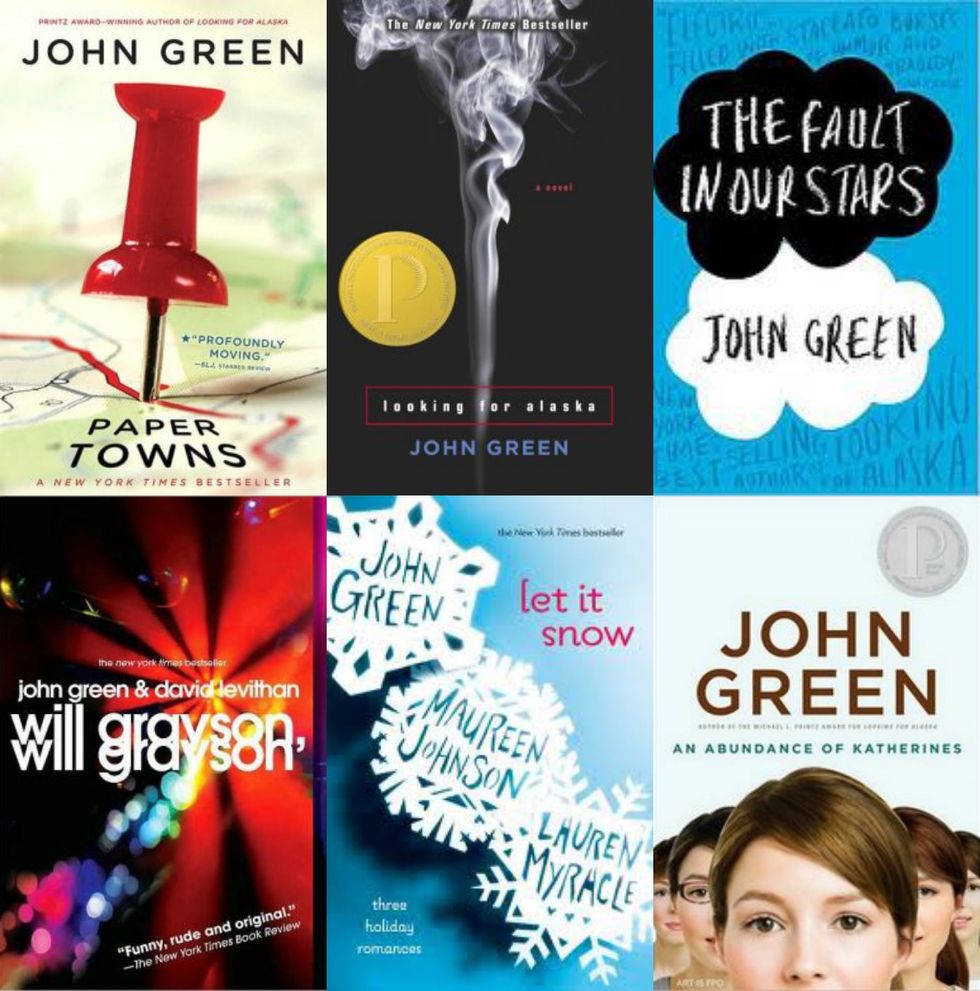 Which book in your TBR pile will give you the biggest accomplishment when you finish it?
Game of Thrones series by George R. R. Martin
I have actually talked about this series before in Books I Haven't Read, and if I am being honest, I am not sure I ever will. The sheer size of this series is a bit too daunting for me.
Thank you for reading! This was actually a bit harder than I thought to think of books or find them in my Read shelf of Goodreads that fit each description. I did still like doing these though and I hope to do more in the future! Let me of know any cool Book Tags you come across.